What are battle coins and where do I spend them? Follow
Battle Coins are a currency used for shopping in the Battle Shop. You can find the Battle Shop in the PVP, Challenge and Survival mode area's (top RHS of the screen).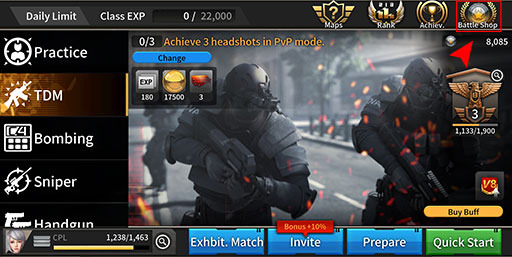 The Battle Shop has Daily Specials, Complete Weapons and Weapons Fragments that you can purchase with your Battle coins.
You can earn Battle Coins by playing in PVP battles and Challenge modes.